MECC.AL S.R.L., CALCINELLI DI SALATARA, ITALY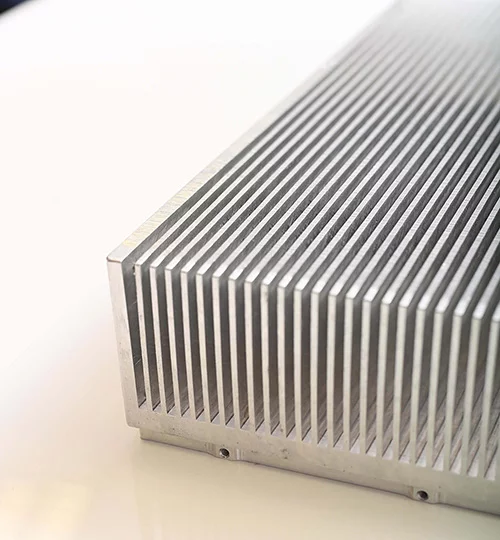 What could be a better recommendation for heat sinks by our long-term partner Meccal than the fact that we successfully use both the air-cooled and liquid-cooled products in high quantities in GVA applications?
Our partner:
Mecc.Al s.r.l., Calcinelli di Saltara, Italy. Meccal specialises in the development and production of heat sinks and mechanical components for the electronics industry. Experienced employees and state-of-the-art CNC machines enable the production of an extensive range of aluminium assemblies, such as extruded "high-performance" heat sinks and liquid-cooled plates for a broad range of applications.
The ability to supply reliable and high-quality products, the manufacturing skill, the qualified employees and compliance with short delivery times make Meccal the ideal partner in all things relating to temperature management.
Our recommendation:
Extruded heat sink
Welded heat sink
Heat sink with clip system for discrete semiconductors
"High-performance" heat sink (variable, pressed, individual elements)
Heat sinks with bonded fins
Customised liquid coolers
We would be delighted to advise you.
YOUR CONTACT PERSONS FOR COMPONENTS