HITACHI ENERGY POWER GRIDS LTD, ZURICH, SWITZERLAND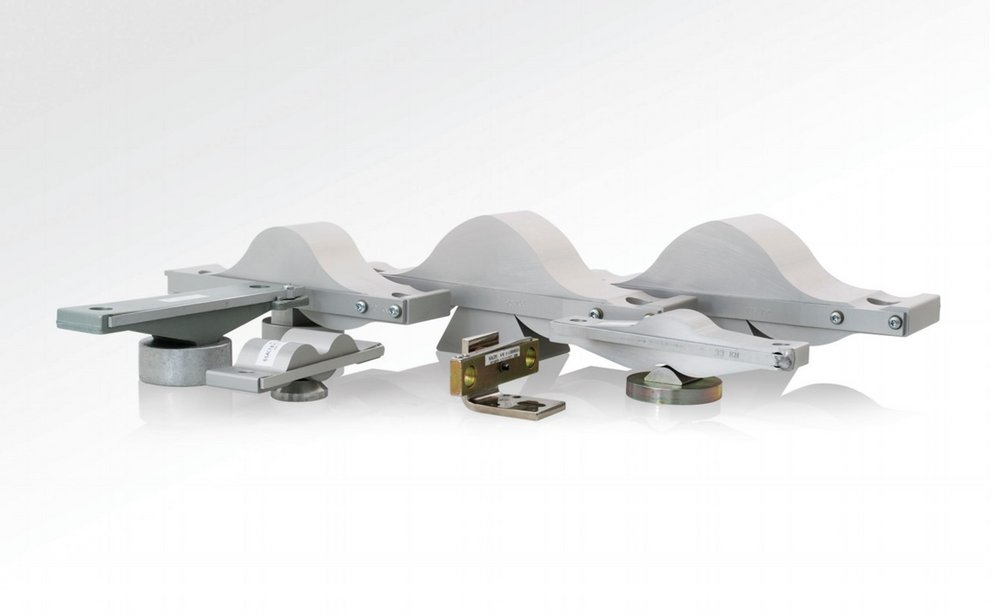 The best solutions are usually astonishingly simple. This is particularly true of the mounting clamps from Hitachi Energy. Countless GVA semiconductor stacks have already been assembled with these.
Our partner:
Hitachi Energy Power Grids offers a suitable mounting clamp for almost every application requirement and every semiconductor. Disc-type semiconductors of 42mm to 197mm in diameter can be clamped with pressures of 4kN to 190kN. The intelligent design of the mounting clamp makes it very easy for the fitter or service engineer to set the required contact pressure even on very high structures.
Our recommendation:
Hitachi Energy Mounting Clamps
We would be delighted to advise you.
YOUR CONTACT PERSONS FOR COMPONENTS