ELECTRONICON KONDESATOREN GMBH, GERA, GERMANY
Our successful sales partnership with Electronicon started in 2009. In the meantime, Electronicon capacitors of different power classes and shapes are among the most used components in GVA converters and systems.
Our partner
Electronicon Kondensatoren GmbH, Gera, Germany. Through continuous extension and improvement of the range, Electronicon has become one of the leading capacitor manufacturers in Europe.
Qualified employees and extensive investments in modern and environmentally friendly technologies guarantee maximum standards in the development and production of high-quality alternating and direct voltage capacitors as well as customer-specific solutions.
Amongst other things, Electronicon capacitors provide
safe protection against overload
very good self-healing capability
high rated voltages (up to 50,000 V)
high rated capacities (up to 40 mF)
Our recommendation:
Low inductance DC capacitors 600 V - 3000 V / 50 μF - 7000 μF
AC / DC capacitors 700 V - 5000 V / 0,1 μF - 2000 μF
Low inductance AC/DC capacitors 550 V - 5000 V / 1 μF - 250 μF
DC link/DC filter capacitor in rectangular housing 500 V - 6000 V / 90 μF - 56.000 μF
We would be delighted to advise you.
FIND MORE POWER CAPACITORS HERE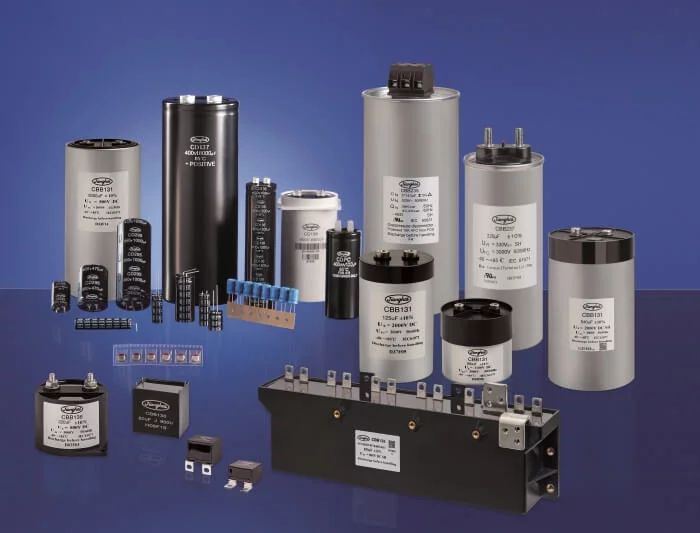 CAPACITORS JIANGHAI
Nantong City, China

YOUR CONTACT PERSONS FOR COMPONENTS