GVA POWER SUPPLY SYSTEM IPSS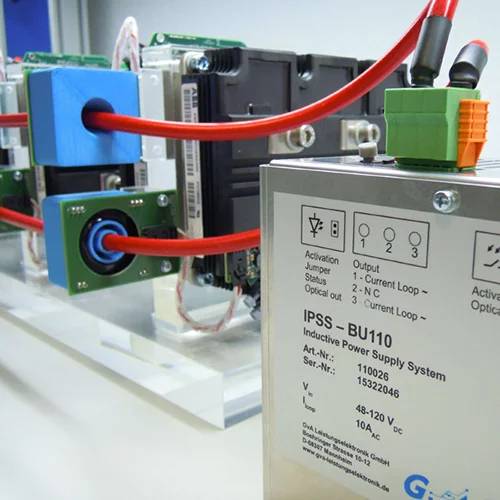 Our IPSS inductive power supply system implements the isolated supply of modules with different electrical potentials, e.g. for control modules in high-voltage applications or for series connection of power semiconductors. It is available as a standalone component or also supplemented by decoupling units or thyristor ignition modules.
Highlights:
Modular, flexible design
One basic unit replaces many individual power packs
Decoupling as individual or integrated solution on the driver board
Large input voltage range (24VDC to 110VDC)
System voltage up to 12kVeff between primary and secondary side as well as between individual consumers
Selectable output voltage; standard 12VDC, 15VDC and 24VDC; other output voltages on request.
YOU CAN FIND MORE OWN PRODUCTS HERE
YOUR CONTACT PERSONS FOR DEVELOPMENT, PRODUCTION AND OWN PRODUCTS