ELEKTRONISCHE BAUELEMENTE GMBH (EBG), KIRCHBACH, AUSTRIA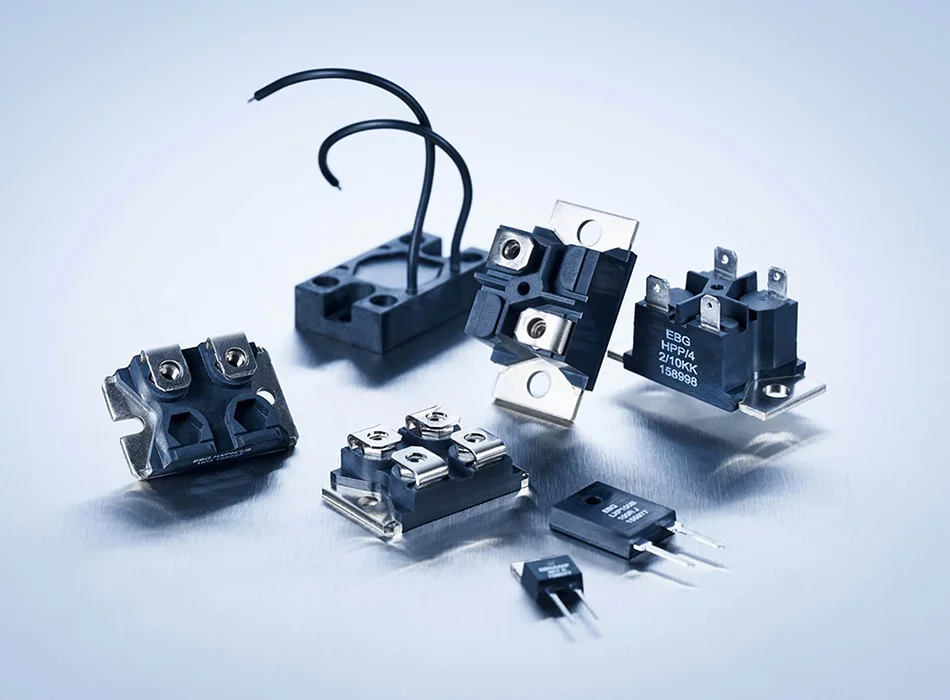 Years of positive practical experience with EBG power resistors induced us to form a sales partnership – much to the delight of our satisfied customers.
Our partner:
Elektronische Bauelemente GmbH (EBG) is a leading international manufacturer of resistors for high-performance electronics. These technologically highly sophisticated components help ensure that energy is converted and transferred safely and efficiently.
EBG resistors are used in many power electronics applications:
in frequency converters, e.g. in wind turbines
in drives of large electric motors
in high and medium-voltage networks, e.g. high-voltage DC transmission
in drives of trains and electric vehicles
in medical technology, e.g. X-ray, MR, CT equipment and PET scanners
The product portfolio extends from induction-free, thick film, high-voltage, high-performance precision resistors to customised resistors. The resistors are available in different versions, sizes, ohmic values and narrow tolerance ranges.
Our recommendation:
Power resistors up to 600W
Ultra-high power resistors up to 2,000W
Cylindrical high-voltage resistors up to 96kV
Flat high-voltage resistors up to 35kV
Shunts up to 100W
We would be delighted to advise you.
YOUR CONTACT PERSONS FOR COMPONENTS